It's the First of the Month!
That means new printable coupons are available this morning, and let me tell we have some savings that you don't want to miss!
Thursday 11/2/17 starts the biggest stock up food Mega Sale of the year at Kroger. Some of the new coupons are going to help us save on those items and you don't want to miss those savings.
Get your printer ready, phone in a friend, ask your neighbor and get ready to print some of these coupons!
Here are your new November printables from Coupons.com!
This post may contain affiliate links that compensate the writer for their work. Please see the Full Disclosure for more information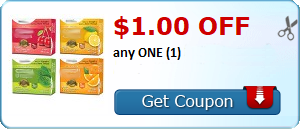 Most Coupons can be printed twice per device! Make sure to take advantage of the savings and get the coupons printed to help your family save at the store!
If it is an item your family typically uses, I always recommend printing the coupon. Especially if there are no coupons in inserts for that item. Savings are savings and your goal is to save as much as you can.
Also check your stores digital coupon offers. Most stores tend to offer the same digital coupons that are released on Coupons.com and that helps you save on an additional item.
*