This week CVS has Purex Detergent 43.5-50oz on sale for $1.99 each.
Walgreens also has Purex Detergent on sale this week for $1.99
So two places to save on detergent. But wait - We have coupons!
We have a new coupon in the Red Plum 2/12 insert for $1.00 off any two Purex detergents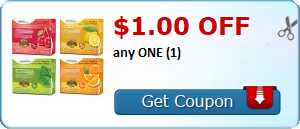 or a new printable coupon for $1.00 off any two Purex Detergents
that will go with this sale.
Making them just $1.49 each after coupon
*SCENARIO -
Buy two Purex Detergents - $1.99 each = 2/$3.98
-use $1.00 off two Purex Detergent coupon
Pay 2/$2.98
($1.49 each)
Simple Savings!
*PICTURE CREDIT - MIDWESTCLIPPEDCOUPONS.COM
affiliate links may be included in posts to help maintain site. See Full Disclosure.