New Hefty Coupon - Perfect for the last two days of the Kroger Mega Sale!
Hefty Slider Bags are just $.99 on the Kroger Buy 10 & Save $5 Mega Sale.
Use the New - $1.00 off two Hefty Slider Bags - Printable Coupon
Pay $.49 each after coupon!
Sale ends Wednesday in Indiana. So make sure to grab your cheap Hefty Slider Bags while you can. If your store is out, ask for a raincheck at the Customer Service Desk.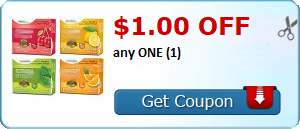 Affiliate links may be included in posts to help maintain site. See Full Disclosure.