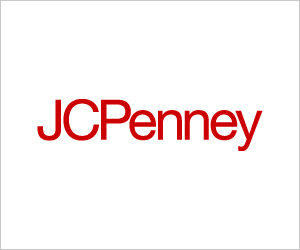 JCPenney Black Friday Sales Start Now online!
What a better way to save then to shop at home and get the deals you need at the same DoorBuster prices.
Plus I find a lot of times more options online than in-store.
Shop JCPenney.com
for the Home Expressions Bath Towels - Now just $2.99! (originally $10) this is the lowest price of the Season!
Or
Shop JCPenney.com
for His or Her Pajama Pants as low as $5! Save up to $20 now on the JCPenney Doorbuster Sale!
Shop JCPenney.com
for Cook's Small Appliances are just $7.99 after Mail In Rebate!
Choose from Coffee Maker, Hand Mixer, Popcorn Maker, Rice Cooker, 6qt CrockPot, 10 speed blender, 4 slice toaster oven, 5-in-1 6pc Power Blender, Griddle, Waffle Maker and more!
Cook's Small Appliances are on Sale for $19.99.
So you will $19.99 up front, but then Submit for a $12 Rebate on each small appliance that you purchase, making them just $7.99 net price after Rebate and Sale.
Use Ebates and Earn 6% Cash Back on your purchase!
Get free shipping on Orders over $49 or Ship to Store on orders over $25.

Affiliate Links may be included in posts to help maintain site. See Full Disclosure.