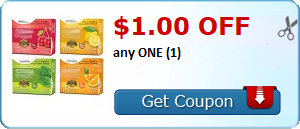 This weeks Healthy Offer from SavingStar is -20% back on your purchase of Broccoli!
Save 20% on any single purchase of loose Broccoli at participating retailers. See offer info for complete details. Check back every Tuesday for a new Healthy Offer..Expires 10/10/2016.Save 20%.
We eat a lot of Broccoli in the Coupon Mama household so this is a great rebate for us to use this week!
The prices are dropping with fall weather coming and I plan on submitting my receipt and earning back 20% of my purchase this week.
SavingStar is an easy rebate program to use. If you aren't a member, I suggest signing up. It's free to join. But most of the rebates pair up nicely with other coupon deals and sales that pop up weekly. Earn back money for purchases on products by activating the offers you choose, then submitting your receipt after purchase.
The money you earn will go into your SavingStar account. Let it build up or cash out after $5. It's easy to do. Send your money straight to your bank account or paypal account. You can also choose a gift card if you like. Or choose to donate your money to a charity of your choice.
Affiliate Links may be included in posts to help maintain site. See Full Disclosure.