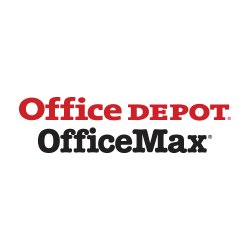 Who loves clearance sales? I know I do, especially with the Holidays coming up I can grab gifts to set back and save more.
Office Depot/Office Max is having a great Clearance Sale. Save up to 75% right now. This includes appliances, accessories and more
Grab an Imersion Hand Blender for just $11.49. originally $24.99. This is great for everyday use in our household. Especially with all of the protein shakes we are making.
Or maybe you have been looking at Juicers and were like me and hesitant to spend some of the crazy amounts they want for them. So I am kind of happy to see the Ignite 380W 2 speed Juicer for $20.99. Originally $39.99 I figure for the price it will be worth the try. Kind of like the New Years Resolutions I "try".
I know this is an item I need since I am always using my tablet to look at recipes for dinner. So I definitely will be purchasing this to put under the Christmas tree for myself.
The Prepara Chef's Center Tablet Stand is now $19.99 originally $39.99. Save 50% now.
3 Speed Food Processor is now $21.99 originally $49.99
I found a Orbit Geometric Beach Tote - Originally $29.99 on sale now for $6.99. I plan on using this for Spring Travel Soccer.
There are so many items and different departments to choose from. These are just some of my favorite deals.
Savings on furniture, school supplies, and more!
SHOP THE - CLEARANCE EVENT! Save up to 75%

Affiliate Links may be included in posts to help maintain site. See Full Disclosure.