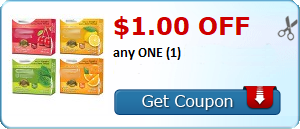 This is a great to coupon to have because you know you can get cheap Angel Soft bath tissue at a couple of different stores and save!
DIRECT LINK -$0.45 OFF any ONE (1) package of Angel Soft® bathroom tissue
Kroger has the Angel Soft bathroom tissue 4 roll for just $1 right now. Making it just $.55 after coupon!
Dollar General sales Angel Soft bathroom tissue 4 roll for just $1.00 everyday. Check their Dollar Savings Aisle. Some stores do not offer this, but check around. Most do.
Dollar Tree also carries Angel Soft bathroom tissue for $1 everyday. Check your store for product.
So you have a few different options to get some cheap toilet paper. If you are a mom of teenage boys like me, then you are stocking their bathroom with Angel Soft! I will be getting a few packages to stock up the boys bathroom today.
Plus check your SavingStar account for a $4.00 Rebate when you Spend $10 on Angel Soft products. You can Boost your progress and get $2 just by submitting your profile information to the manufacturer. I will take $2!
SavingStar is the smart and simple way to save. Earn cash back on your groceries with exclusive freebies, healthy offers, and BIG savings on your favorite brands. There's nothing to clip or print. Link deals to your store loyalty cards or submit a picture of your receipt to earn money in your SavingStar account. Save 20% on a fruit or vegetable every week. Get a free product every Friday-Sunday. And, get new deals on your favorite brands every week. You can cash out to your bank account, PayPal, or to a gift card. SavingStar now works at over 60,000 stores nationwide. The service is free and easy to use, so join over 5 million members and start saving money today.
Click here for SavingStar
.
Affiliate links may be included in posts to help maintain site. See Full Disclosure.