Stock up on Kellogg's cereals this week at CVS!
Select Kellogg's cereals are priced $1.99 this week at CVS. Plus they are part of a "Spend $15 & get $5 Extra Care Bucks" offer.
I saw Froot Loops, Rice Krispies, Cocoa Krispies and Apple Jacks for $1.99 at my store.
We have a few different coupons to go with this deal -
- there are a couple of regional $1/3 Kelloggs cereals coupons in the Red Plum 8/28 and Red Plum 8/7 inserts. If you order clipped or get out of Indy area inserts then check your coupons.
But we also have a great printable $2 off four Kellogg's cereals coupon that makes for a great deal.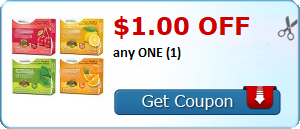 Or check you Kelloggs Family Rewards accounts for printable coupons to save more.
Scenario -
Buy 8 Kellogg's cereals for $15.92
Use (2) $2 off four Kelloggs cereals
Pay 8/$11.92
Get back $5 Extra Care Bucks
Net price 8/$6.92 after ECB.
If you have Extra Care Bucks to use and lower your out of pocket expenses please do so.
Affiliate links may be included in posts to help maintain site. See full disclosure.