Finally a coupon for Avocados!
We eat avocados constantly in this house and it is one item we cannot seem to grow in our greenhouse. So I am a thrilled mama to see a coupon for Avocados!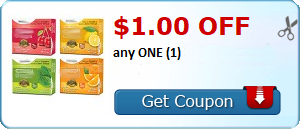 DIRECT LINK - Buy one Avocado from Mexico and get one Free (up to $1.49) - Printable Coupon
Affiliate Links may be included in posts to help maintain site. See Full Disclosure.