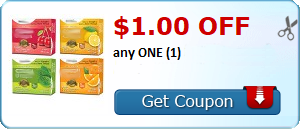 This weeks Healthy Savings Offer from SavingStar is - 20% back on your purchase of Loose Oranges.
With the weather changing back and forth, allergies on the rise and you know cold and flu season is right around the corner, you bet the boys have been getting extra oranges and orange juice. I am not playing this year! Lil Man seems to catch every bug walking through his school of 4000 kids. So with a weakened immune system being on his arthritis injections we pump him full of all things Vitamin C we can. I will be stocking the fruit bowl with oranges this week and submitting my receipt to SavingStar for my 20% cash back.
SavingStar is simple and easy to use. Simply activate the offer on the SavingStar site, then once you have purchased the items. Make sure to submit your receipt, which is easy to scan with any SmartPhone. Then let the money get deposited into your SavingStar account.
I use SavingStar to rack up money from rebate offers and collect the money year round to cash out for Black Friday. But you can cash out after you collect just $5 and send it to your bank, Paypal or donate it to a Charity. I mean who doesn't like getting cash back?
Affiliate Links may be included in posts to help maintain site. See Full Disclosure.