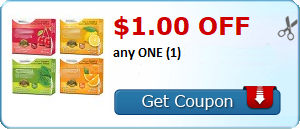 NEW KETTLE BRAND CHIP COUPON!
I always love when this coupons comes around. Hubby loves Kettle Brand Chips and I always wait for a good sale or a coupon to stock him up. With March Madness in effect, we need game snacking food.
Currently Kettle Brand Chips are on sale at Kroger and Meijer for $2.50 each. Now that is not my stockup price. But it's not the worst price either. So use the coupon and pay $2.00 per bag. Or hang onto the coupon for closeout deals and upcoming sales!
Affiliate Links may be included in posts to help maintain site. See Full Disclosure.