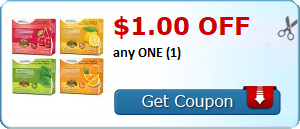 Yeah! Finally a coupon for Barilla Pronto Pasta!
As most of you know, Indy did not receive a coupon last weekend in their Inserts for the Barilla Pronto Pasta like some other areas did. So I am happy to see one pop up to print!
The Barilla Pronto Pasta is on sale this week at CVS for $1.00!
Making them just $.30 after new coupon!
So make sure to print your coupon for -
-
$.70 off one Barilla Pronto Pasta product - Direct Link
We have a lot of 10 for $10 sales this will be great for if you don't find any at CVS!
Affiliate LInks may be included in posts to help maintain site. See Full Disclosure.