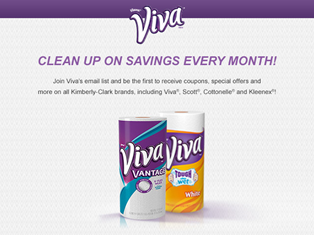 Join the Viva Email List and Get Hot Coupons and Offers every month!
Sign up
and be the first to know about exciting offers, product updates and more from Viva and other Kimberly Clark Brands!
Go HERE to get started!
Affiliate Links may be included in posts to help maintain site See Full Disclosure.