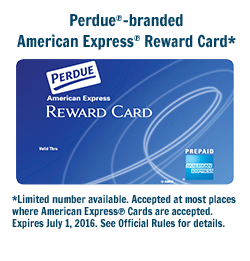 Through November 1st, The Perdue Crew will be giving away PERDUE®-branded American Express® Reward Cards!
Just head on over and sign in with your Twitter or Facebook.

Once you've signed up, you can submit and share cool recipes and content with your friends and earn points.
Hurry, the prizes are only available while supplies last!
Get Started HERE
Affiliate Links may be included in posts to help maintain site. See Full Disclosure.