4 Day Sale at Kroger Starts TODAY!
This is an exciting sale. There may only be a few items on the 4 Day Sale. But the prices are awesome!
We get Tyson Boneless Chicken Breasts for $1.69lb! Pepsi product 24pk cans for $4.77 each when you buy 2!
Corn is $.10! Crazy price! We normally pay 10/$3.00 for Corn Ears.
So this is a great price! We will be eating Corn on the Cob this week for sure, and you know that I will be googling different ways to freeze and can Corn at this price!
But it gets better! Because this week, we get 20% back on our purchase of loose corn. So no matter how many ears of corn you do buy, you will still save more!
So start looking for some dimes, because you don't want to miss this price!
Activate your SavingStar coupon now for 20% back on Loose Corn. Then head to Kroger and purchase your corn before the Sale ends Sunday!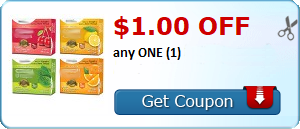 I love SavingStar Healthy Offers. This is almost like a coupon for produce! So when you combine a great sale price with a percent back offer, it is time to save more and stock up! Find ways to preserve and have on hand for those winter months when prices for produce go up.
Affiliate Links may be included in posts to help maintain site. See Full Disclosure.