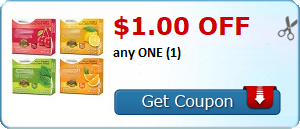 *
Save 100% when you buy ONE (1) 5 oz. box of Mike and Ike® Chewy Fruit Flavored Candies..Expires 9/21/2014.Save 100%.
Head over and activate your offer for the Free Mike & Ike Chewy Fruit flavored candies!
Not a SavingStar.com member yet?
SavingStar is the smart and simple way to save on your groceries and online shopping. Sign up now, it's easy!
Link your store Loyalty Cards with your SavingStar account (Kroger Plus, Marsh Fresh Idea, CVS Extra Care, etc). Activate SavingStar eCoupons, purchase the items in store and yes you can use coupons in store to save more!
Now you can even take a picture of your receipt for your purchase at select stores, submit it to SavingStar through the App and earn the same way as you used to do with just the Loyalty Card link program.
Then get the SavingStar money deposited into your SavingStar account for purchasing the item.
Once you reach a $5 or more payout threshold you can transfer it to a PayPal account, Bank Account, Gift Card or Charity Donation of your choice. Save it up! I tend to save my money throughout the year to have a Christmas Bonus, so to speak, and use it to buy presents at the Holidays! This is one program I highly recommend, especially if you do or do not coupon!
Plus now you can earn cash back when you shop Online. If you use Groupon and do a lot of online shopping like I do, go through SavingStar to get exclusive codes and earn cash back!